Manege & Arenas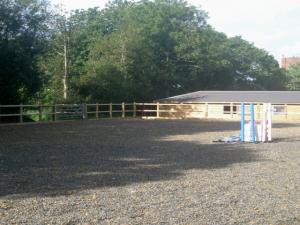 The above Construction comprises of a Geotextile Layer, Filter Drainage, Cleanstone, a further Geotextile Layer, Equestrian Silica Sand and a Recycled Rubber.
Please Note: There are different types of Geotextile and Riding Surfaces on the Market and it is important to choose the right Combination to suit both the Conditions and its Purpose.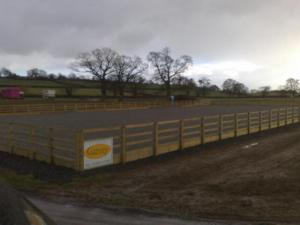 A recently completed contract was the construction of a competition arena (60m x 30m) for Manorfields Equestrian Centre in Shrewsbury. The finished riding surface was a blend of Flexifibre and Equestrian Silica sand.